Education Abroad Students Encourage Peers to Study Arts, Culture and Urban Sustainability in Rome
September 12, 2022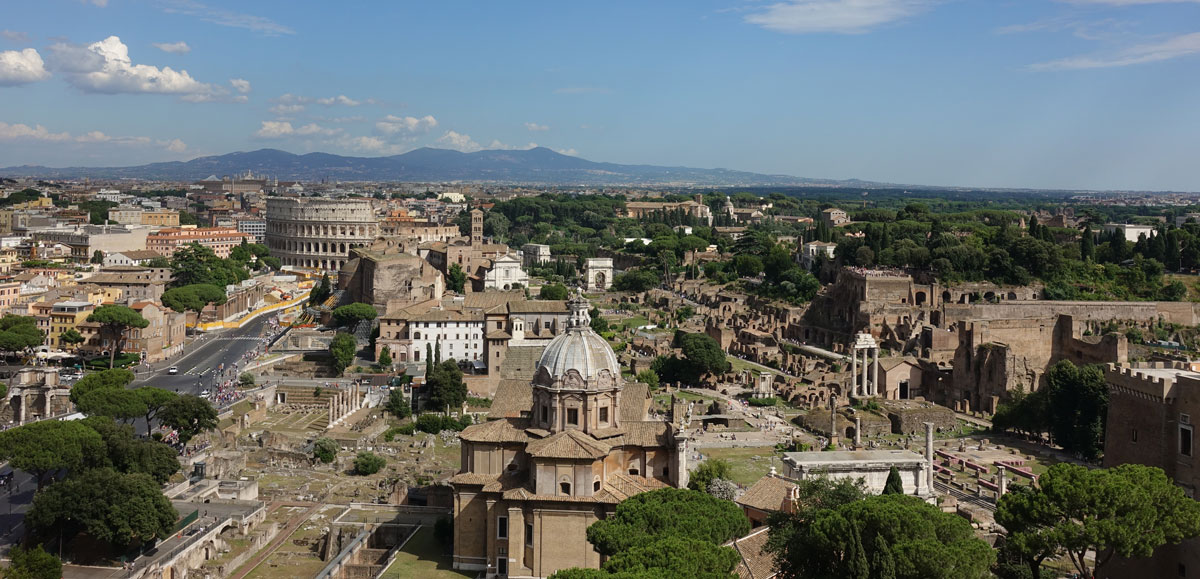 Each year, thousands of MSU students take classes, conduct research, intern, and get involved with local communities in more than 60 countries around the world while earning credit toward graduation through the University's Education Abroad Program. Over the years, hundreds of MSU Social Scientists have taken advantage of the benefits of this opportunity to spend almost a month in Rome, Italy—arguably one of the most historic and influential cities in ancient and modern times. In between exquisite, carb-intensive meals, students spend their days learning about and experiencing first-hand the principles, patterns, and mechanisms of globalization, urbanization, socio-cultural and economic development, the role of arts and culture in the design of cities, and all through the lens of sustainability.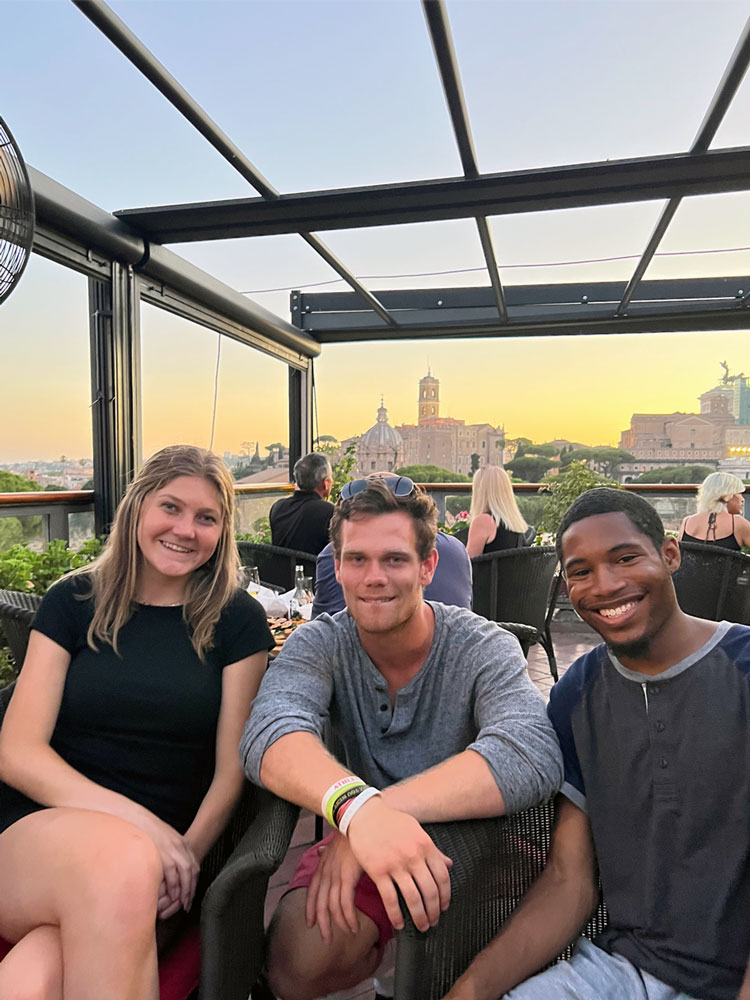 "I learned so much more from this course, and I grew so much more from this experience than I ever thought I would," explained Hannah Fulmer, an Environmental Studies and Sustainability major in the College of Agriculture and Natural Resources. "I think the most interesting thing I learned was about the history and development of cities over time and how residents have been subjected to countless injustices through the decades. Overall, this experience enabled me to learn about things critical to cities' and urban regions' identities that I otherwise would have never known about."
"It's that first-hand experience of being in a city like Rome that brings the knowledge and concepts our students learn in the classroom to life," said Igor Vojnovic, the program leader and a professor in the Department of Geography, Environment and Spatial Sciences and the Global Urban Studies Program. The city becomes the classroom. "It is always such a rewarding experience to see the lightbulbs go off and those "Aha!" moments as they connect what they've read in a textbook or heard in a lecture to something they can see and experience in real-time. For example, the benefits to pedestrians from the layout and width of the medieval streets in a Mediterranean climate with very hot summers. The students recognize how the design of the street network and the buildings, which enable proximate shading, allows pedestrians to function outside even when the temperatures are 107oF or higher."
The program is designed to help the visiting student to see how three epochs—the ancient, the Renaissance, and the modern—are juxtaposed to give Rome its intriguing, chaotic, thrilling, yet functioning character. "Rome is a unique metropolis that has successfully restored and adapted its ancient and priceless architecture and art to the rigorous demands of a modern culture while maintaining a dynamic urban core consisting of piazzas, markets, and narrow medieval urban street networks. Rome is a reflection of sheer human determination and perseverance. The visitor feels instantly mesmerized and embraced," said Vojnovic.
Carlton Mamo, an Interdisciplinary Studies in Social Sciences major, echoed Vojnovic. "The most interesting thing about this experience was learning about how Rome and Italy operate as a city and a nation. Whether it be healthcare, road infrastructure, sustainability efforts, housing (among other topics), we are immersed into a different culture and navigate these very topics in real-time while living in Rome," he explained. "I have learned there is so much knowledge and power in discovering parts of the world that are unseen to us. It is captivating to sit back and enjoy the beauty of nature and the people who live in it."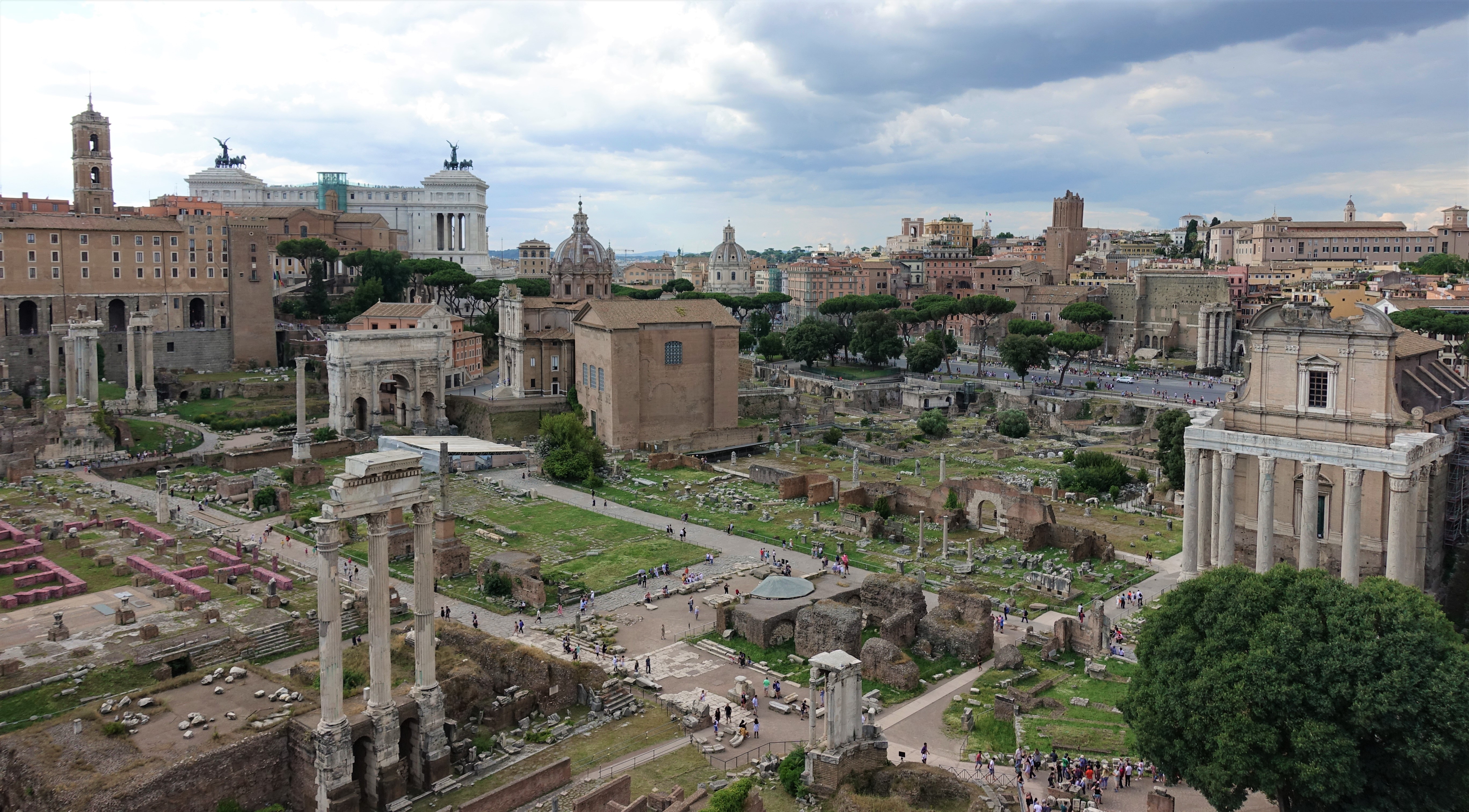 "There were so many interesting places that you get to visit. The Colosseum, the Vatican Museum, Villa Borghese Museum, not to mention all the places you can visit on your own! Every place you visit has some aspect that makes it unique and special, whether that be right downtown in Rome or miles away in Pompeii," said Malory Curtis, a Social Science student majoring in Psychology and minoring in Youth and Society.
In addition to exploring towns, cities, and monuments, some over 2,000 years old, the experience of meeting and getting to know citizens from new and unique places with similar and diverse viewpoints is an important way to build cultural competencies and connections. Environmental Studies and Sustainability student Gianna Méndez Germán particularly enjoyed the time spent within the picturesque Trastevere neighborhood in Rome. "I loved how the neighborhood was filled with art, and all the small bars and restaurants had such a relaxed vibe to them. Also, a lot of young people gather around this neighborhood, so I was able to go meet new friends and explore the city with them," she said. Fulmer also enjoyed meeting new people. "I was surprised at how nice Italians are! I assumed that they'd be friendly, but I didn't know just how kind, welcoming, generous, and hospitable most Italians are. After talking to some locals for even just a few minutes, we had clearly already become friends, which I think is much less common to experience in the U.S.," she remembered fondly.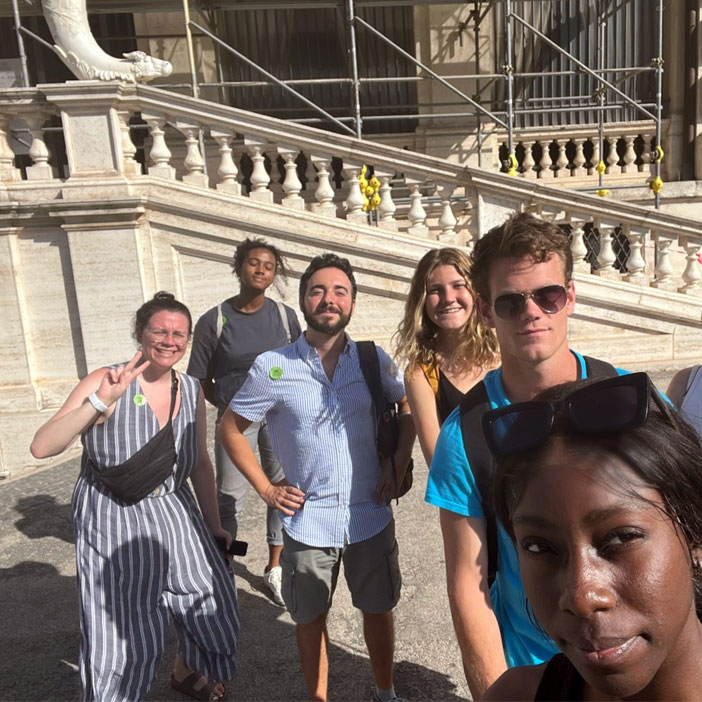 As fun and exciting as it is to travel to and experience a new place and its people, an MSU Education Abroad experience provides valuable opportunities to develop skills that students will use on campus and after they graduate. "As I continue my studies at MSU, I couldn't wait to get back to campus and share this experience with other students," explained Mamo. "Going on this study abroad has provided me with another campus experience that I enjoy sharing with my residents and telling them about this opportunity."
At the heart of Education Aboard programming is the emphasis on creating greater awareness and understanding of issues affecting local communities and the importance of maintaining a global outlook and perspective. That sentiment was not lost on Curtis. "This opportunity was a chance to experience and gain new knowledge, skills, habits, community, and culture that help me thrive as a global citizen in a global community. It continues to expand my knowledge of the world and the people within it," she said.
If you or a student you know is interested in participating in this unique and engaging experience, Vojnovic suggests registering to attend the upcoming Education Abroad Expo taking place at the Breslin Center on October 6, 2022, from 1:00-5:00 PM, or visiting https://msueducationabroad.via-trm.com/visitor/programs/11285 for more details. You can also reach out to Vojnovic directly via email (vojnovic@msu.edu).