Peilei Fan Authors Book Shedding New Light on Asian Urbanization
September 20, 2022 - Diane Huhn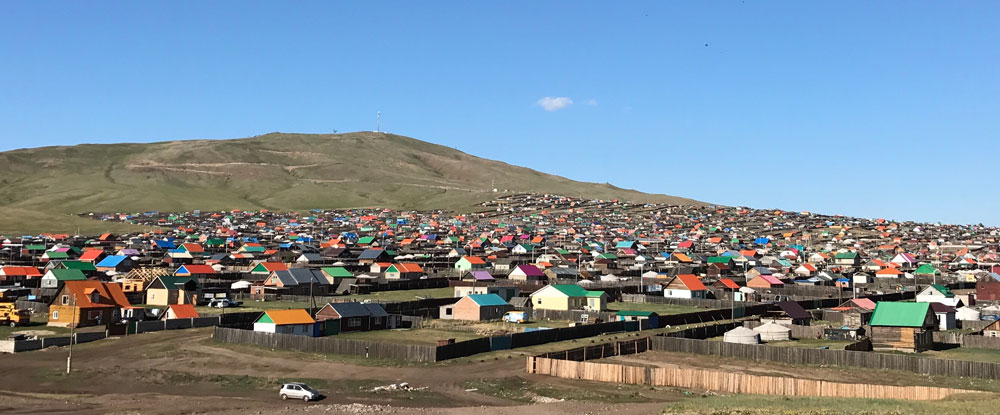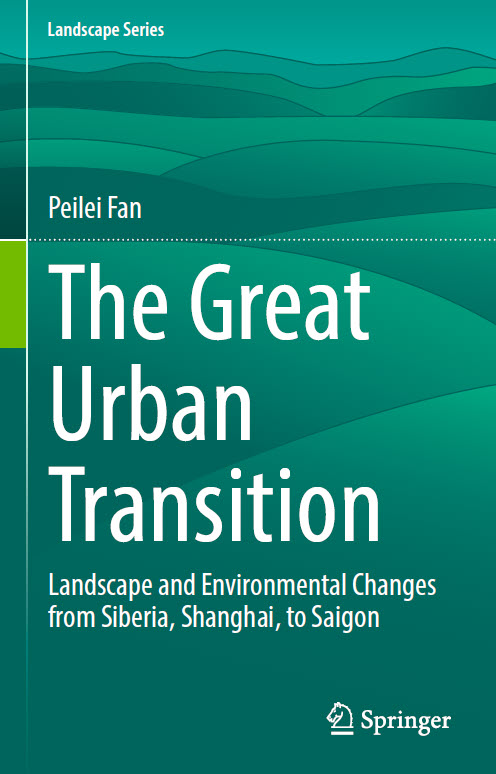 The Center for Global Change and Earth Observations (CGCEO) is pleased to announce the publication of a new book by Dr. Peilei Fan examining the modern urbanization process in Southeast, East, and North Asia. Although rates of urbanization in this region, often referred to by the acronym SENA, were relatively low before the 1990s, these areas have witnessed substantial increases in these rates over the past several decades. In The Great Urban Transition: Landscape and Environmental Changes from Siberia, Shanghai, to Saigon, core CGCEO faculty member and professor of Urban and Regional Planning at the School of Planning, Design, and Construction at Michigan State University, Dr. Fan offers readers a first of its kind book examining this dramatic urban landscape and environmental changes across seven transitional SENA economies. These include Siberia in Russia in North Asia, China and Mongolia in East Asia, and Cambodia, Lao People's Democratic Republic, Myanmar, and Vietnam in Southeast Asia.
Based on intensive field research in more than 30 cities, including hundreds of interviews with government officials, planners, academics, community activists, and residents, and the analysis of more than 30 years' worth of land cover land use data derived from satellite imagery, Fan guides readers through the multiple complex aspects of this great urban transformation. Over ten chapters, the volume covers themes of land and population, including urban land transition and population dynamics, as well as urban environmental challenges such as air pollution and green space and the multiple institutional factors driving this urbanization. This examination includes an in-depth look at the impacts of changing land governance policies and the transition from plan-based to market-based economic systems.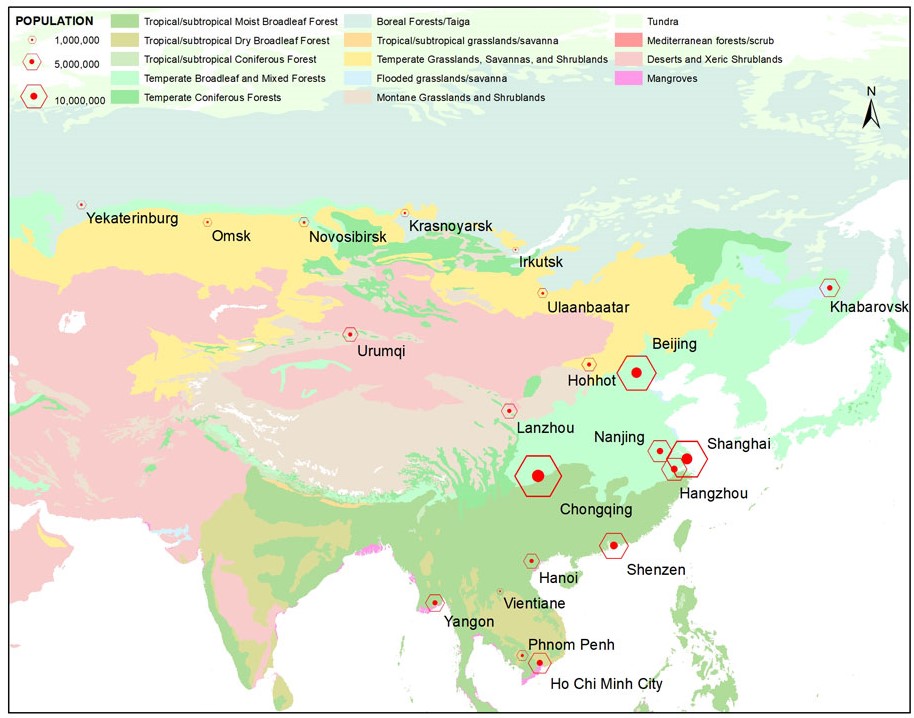 "Unlike in western countries, the current urbanization process in Asian transitional economies is a hybrid product of market logic and state legacy and intervention, with these influences sometimes conflicting and at other times enhancing each other, under intensified globalization," said Fan. "As a result, many cities have followed a linear logic that carries a strong sense of center and order into urbanization, though chaotic characteristics have popped up in various pockets of these urban landscapes, especially in spaces where the state was involved intensively and conflicted with the market."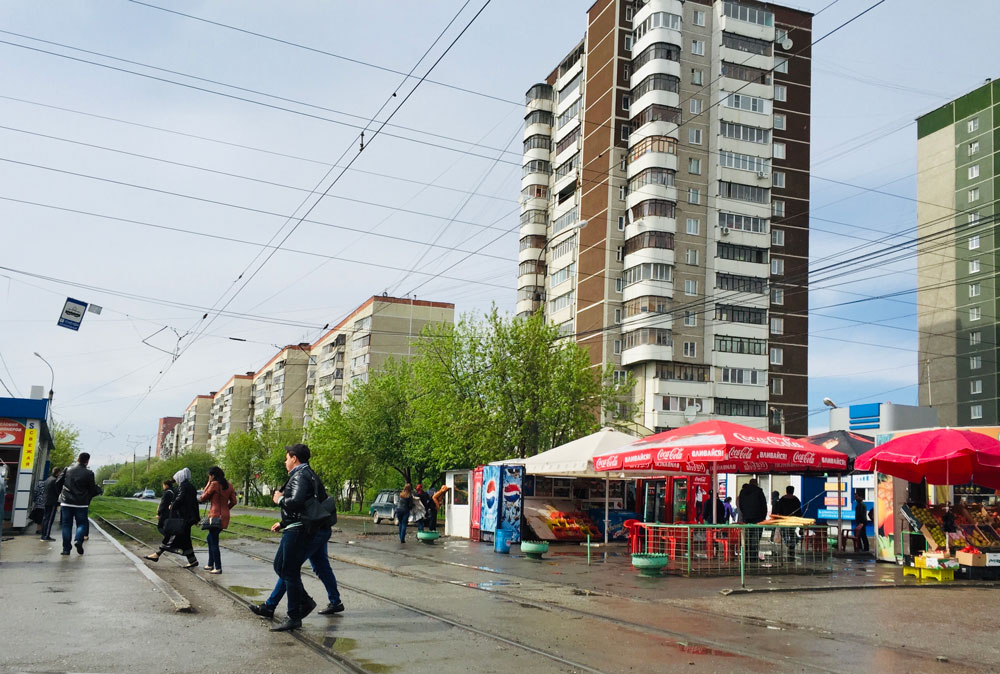 "It is clear that intensified global forces are shaping the urban landscape of Asia, and the scale, speed, and structural changes are moving it well away from its socialist past," explains Fan. She also notes that, unlike the general perception that the state will gradually relinquish its muddling of local urban development in such transitional economies, the visible hand of the state in the urbanization of SENA is incredibly strong. "In many instances, it is so persistent that urban transformation has been pushed to occur at a much earlier stage and at a significantly larger scale than what market logic would expect. Furthermore, it is essential to consider the legacy effects of past central planning systems to understand distinct urban landscape patterns compared to those in western countries and within transitional economies, a factor that the existing literature has not provided sufficient attention to in the past."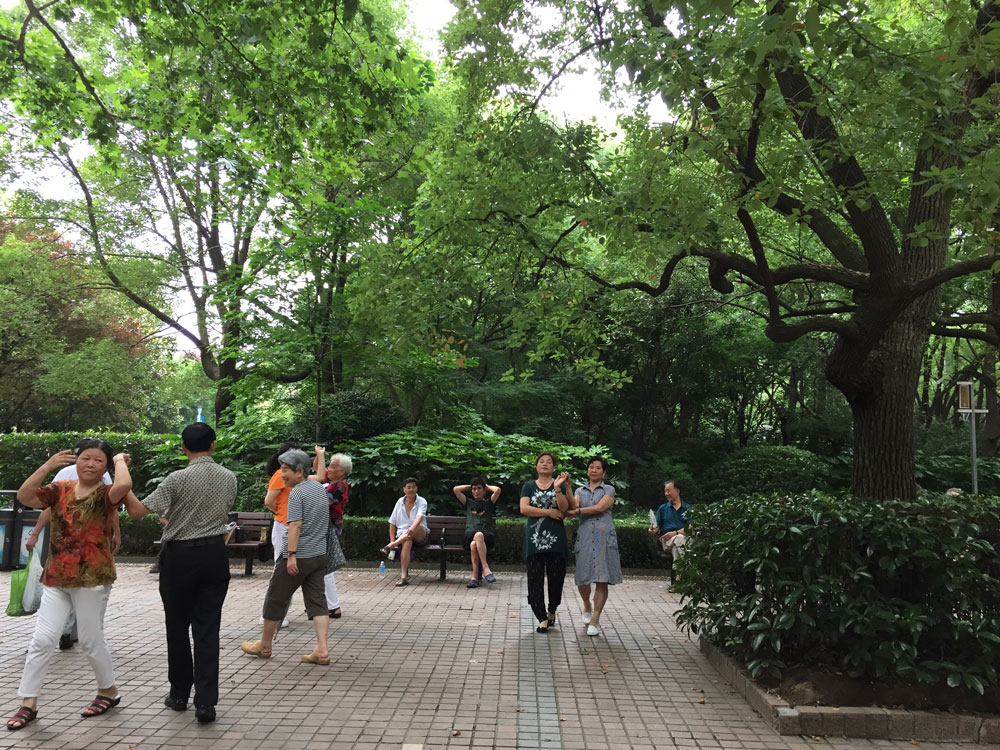 While Fan remains hopeful that cities of SENA can be made more livable through thoughtful and deliberate institutional shifts, she maintains that the success of these efforts will rely on the roles and interactions of all stakeholders involved and whether central governments ultimately remain committed to devising policies, regulations, and strategies for making these cities better for all.
The Great Urban Transition: Landscape and Environmental Changes from Siberia, Shanghai, to Saigon was published earlier this month by Springer Nature as part of its innovative Landscape Series. For more information or to purchase a copy, please visit Springer Nature or Amazon.  
About Peilei Fan: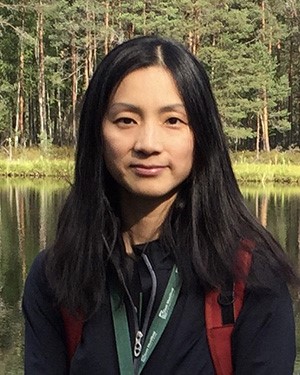 Peilei Fan, Ph.D., is a professor of Urban and Regional Planning at the School of Planning, Design, and Construction at Michigan State University. She also holds a joint research appointment at the Center for Global Change and Earth Observations and is an adjunct faculty member of the Geography Department at MSU. Fan has a Ph.D. in Economic Development and an M.S. in Electrical Engineering and Computer Science, both from MIT. She has served as a consultant/economist for the United Nations University –World Institute of Development Economics Research (UNU-WIDER) and the Asian Development Bank. Fan's research focuses on urban environment and sustainability, public health, innovation and economic development, and planning and policy. Her research projects have been funded by the National Aeronautics and Space Administration (NASA) and the National Science Foundation (NSF). Fan is the secretary general of the International Association of Landscape Ecology (2019-2023). She also serves the Association of Collegiate Schools of Planning (ACSP) as a member of the Finance & Investment Committee and as the Track Co-Chair for Food Systems (Track 9), Community Health and Safety. Fan is an associate editor for the journal "Landscape and Urban Planning." She was a Core Fulbright US Scholar for 2017-2018 (Taipei and Shanghai) and a Public Intellectuals Program Fellow of the National Committee on US-China Relations (2019-20). Fan has published more than 80 peer-reviewed journal articles and served as guest (co)editor for special issues of four academic journals. She has also served on the review panels for NASA, the U.S. Environmental Protection Agency, and Fulbright and has been an ad-hoc reviewer for NSF and multiple international organizations.